Sweet Water State Bank's Customer Awareness Program
Tech Support Scam
Fraudsters make telephone calls and claim to be computer technicians associated with a well-known company or they may use internet pop-up messages to warn about non-existent computer problems. The scammers claim they have detected viruses, other malware, or hacking attempts on the victim's computer. They pretend to be "tech support" and ask that the victim give them remote access to his or her computer. Eventually, they diagnose a non-existent problem and ask the victim to pay large sums of money for unnecessary – or even harmful – services. Tech Support Scams operating from abroad often use U.S.-based money mules (including legitimate-seeming businesses registered in the U.S.) to receive victim payments and transmit proceeds to perpetrators.
Refund scheme: After victims make payments, perpetrators often call back and offer refunds to victims, claiming their tech support services are no longer available. Perpetrators claim to send refund money to the victim's bank account but falsely claim that too much money was refunded. Perpetrators then induce victims to send payments (often through stored-value cards such as gift cards), purportedly to reimburse the tech support company for its "over-refund." Victims have lost hundreds or thousands of dollars to this refund scheme.
Source: Federal Trade Commission
For more information on these and other scams please visit https://www.justice.gov/elderjustice/senior-scam-alert
In our continuing efforts to keep your accounts secure, we've improved our alert system for potential fraud.
Here's how it works:
1. When potential fraud is detected, you will receive an automatic email notification from Sweet Water State Bank, with the option to reply with "fraud" or "no fraud."
2. One minute after the email, you will receive a text alert from 96923 between 7am and 9pm, which also has the "fraud" or "no fraud" option. (*SEE BELOW)
3. If there is no response received from you, five minutes after the text alert, you will receive automatic phone calls to confirm or deny fraud.
Remember - our messages will never ask for your PIN or account number. You may contact the Fraud Center at (800)237-8990. To report your card Lost or Stolen call (888)297-3416.
debit card pin reset feature
You now have the ability to reset your Debit Card PIN 24/7. If you forget your PIN or feel that it may have been compromised, just call (888)891-2435 and once you verify some cardholder information you will be able reset the existing PIN. It's just another way we are working to keep your Debit Card and your money safe.
italk telephone banking system
To begin using the iTalk system, please dial the Toll Free number at (844)295-0500.
October is cybersecurity awareness month
As a part of Cybersecurity Awareness month, we want to share with you some tips and tricks to keep you and your family safe while online. Click the link below for more information. "Do Your Part. #BeCyberSmart."
Stay safe online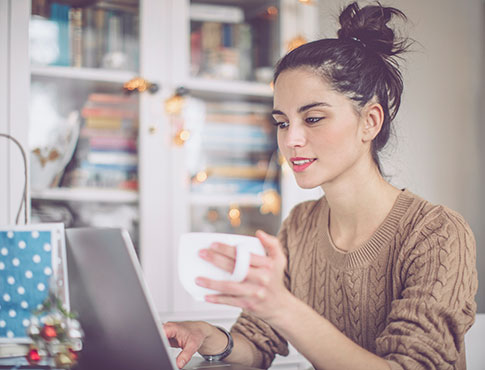 ONLINE BANKING & BILL PAY
Manage your finances and pay bills easily online.
Now you can get important banking information anytime without ever leaving your home or office.