Our History
In 1913 some of the leading citizens in and around Sweet Water had a vision and that vision soon became a reality. Their vision was to provide financial services to the farmers and families in and around south Marengo and surrounding counties.
Sweet Water State Bank was chartered and opened its doors for business on November 12, 1913 in the building that is now occupied by the Town Hall. George J. Lewis was elected the first president and W. E. Yow was elected as cashier.
In 1978, Sweet Water State Bank moved into its new building located across the street from it former location. Today, Stratton Ford Lewis, Jr. serves as President and CEO. Mr. Lewis is no stranger to the banking industry. He grew up in and around the bank with his father, Ford Lewis, and grandfather, Norman Allen Lewis, Sr., both having served as President of the bank and on the Board of Directors.
Stratton Lewis, Jr. contributes the success of the bank to the prosperity and growth of the communities we serve. Our success has allowed us to branch out to service and help our customers in different areas. We now have three other convenient locations to serve our communities. Our Linden branch opened in 1985, followed by our Thomasville branch in 1997. Our most recent addition, our Demopolis Branch, opened in 2009. As was the goal of our forefathers, our goal is to continue to serve our communities and the needs of the people with hometown service.
In 2013 Sweet Water State Bank was awarded the Bauer Financial, Inc.'s "Highest 5-Star Rating". This award signifies Sweet Water State Bank's 23rd year as a Recommended Institution, "One of the Strongest Banks in the Nation" award. Bauer Financial, Inc. rates the banks by information received from the FDIC.
Sweet Water State Bank celebrated its 100 year anniversary in November 2013. Thank you to all of you who made the past 100 years such a success.
Established November 12, 1913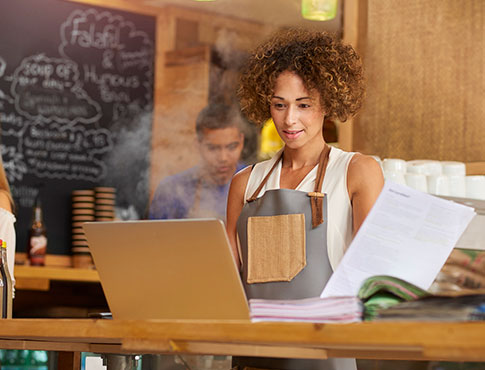 BUSINESS CHECKING
Achieve your business goals with great solutions.
Discover the difference having the right checking solutions for your business can make.